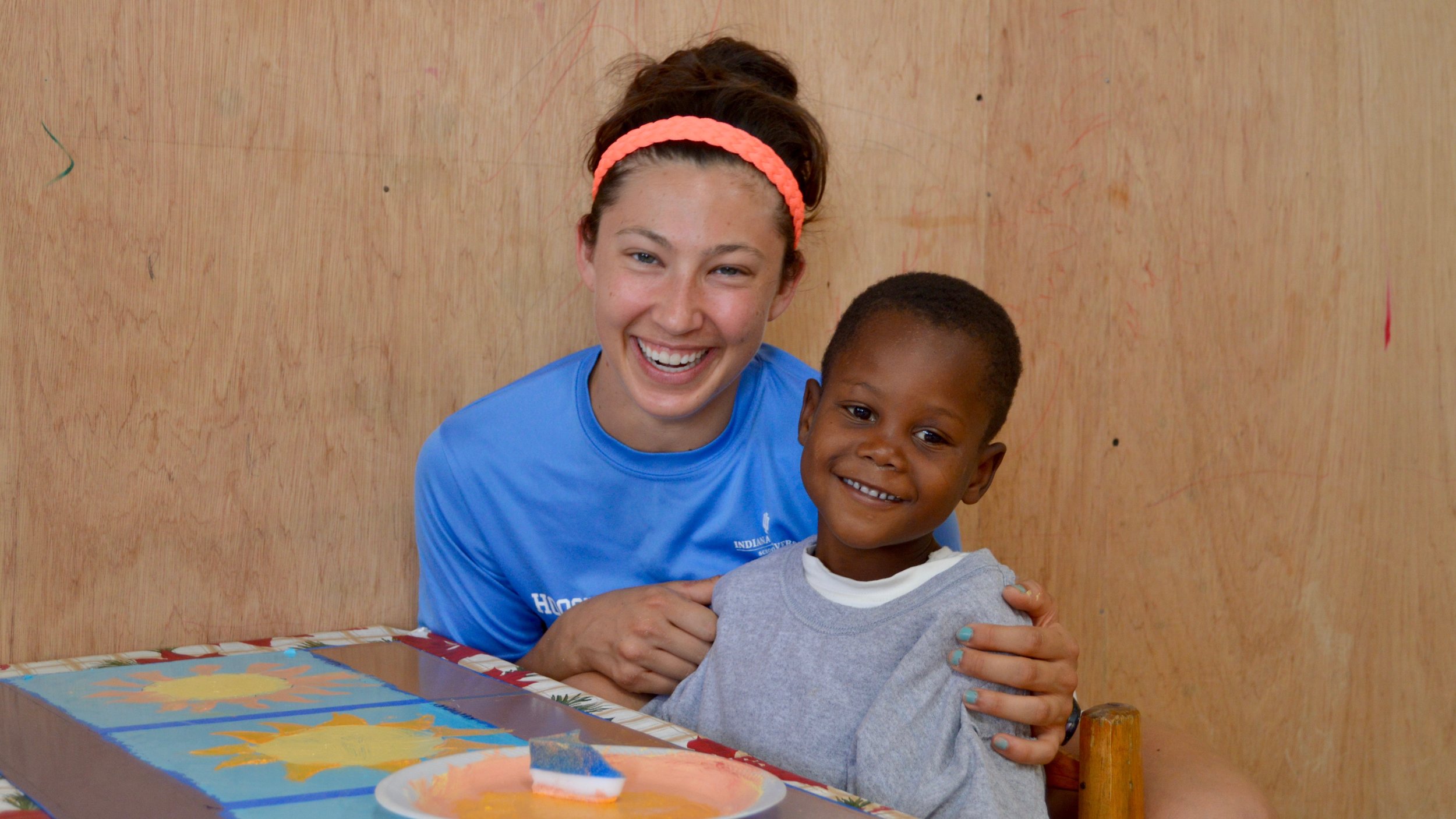 I read a book once that said that one of the devil's largest ploys is to get us thinking about the future. Don't let them think about today. Don't let them focus on what matters for eternity. Keep them bound up in what might matter tomorrow. There are three questions I ask myself when I'm about to spend my resources: "Does this matter to me today? Will this matter to me tomorrow? Will this make an impact for eternity?"
We all look for causes to support—but how often do we look for that cause with these questions in mind? When I think about spending money and other resources, I want to know that where I'm spending it will matter and what impact it will make. Here are five qualities to look for when investing in an organization, and where I see them in Project 117.
Vision, mission, values
How we empower others reflects how we feel about ourselves, but more importantly, how powerful we see our God to be. What matters for eternity is to support a group of people who are dedicated to empowering others. I'm inspired by the call we have in Isaiah 1:17 to do right, to seek justice, to encourage the oppressed, to defend the cause of the fatherless, and to fight for the rights of widows. I'm honored to support an organization that recognizes individuals as prodigies, storytellers, and change-makers, and seeks to display God's glory through each challenge and victory.
Faithfulness in leadership
It's difficult to be faithful. Faithfulness requires loyalty, especially in the hard times. When I had the opportunity to spend a week in Haiti during the summer of 2015, I watched a group of people faithful in their work ethic to make much of Christ. I observed them educate others in school, in the Word of God, and in kindness. I was welcomed into an environment that fosters love and encouragement at every moment. I encountered a group of people dedicated to righteous action through their fight for justice in the education system of Haiti. Faithful leaders raise faith-filled leaders.
Holy Spirit activity
If the Holy Spirit isn't active in an organization, it's just another non-profit looking to make small strides of change with a vision that stops with its key leader. Fortunately, we serve a God who is far greater than a human visionary, and "He gives power to the weak and strength to the powerless. Those who trust in the Lord will find new strength…" (Isaiah 40:29). We serve a God who is able to use us to work for His will to accomplish more than we can ask or imagine (Ephesians 3:20). All He asks of us is to depend on His power. Prayer is the answer; an organization with a base of prayer in the Spirit will succeed through the power of the Spirit.
Honesty in the spending of resources
I love to see lives being changed. I love to see detailed reports of where my money goes, what it funds, and how it benefits lives. I love transparency in an organization's use of the money I give. I love how I can see what my funds do for the students at Institution One 17. Check the details, check the website, check into the role your money and prayer plays in bringing glory to God and expanding His Kingdom.
Care that goes deeper than the wallet pocket
No one wants to feel like their money is the only piece of them desired by an organization. At the root of each human soul, we want to feel like we matter. I've never experienced another organization with such an eternal and caring outlook, one that speaks straight to my heart in the way they see each person's value as a direct image-bearer of God. When I find a group who looks at the world through the lens of a Savior who sacrificed his very body for my soul, the least I can do is share out of my abundance.
Somewhere along the way, I've felt more blessed each month by partnering with this organization than $37 could bless me in my wallet. Maybe it's that taste of eternity.